BRIGHTTREE STUDIOS PARTNERSHIP PROJECTS HONORED WITH 2021 AIA DESIGN PITTSBURGH HONORS
AIA Pittsburgh has recognized both Bohlin Cywinski Jackson for their work on Carnegie Mellon University TCS Hall and Perkins Eastman for their work on 525 William Penn Place Lobby in their 2021 Design program. Carnegie Mellon was awarded a Certificate of Merit in the Large category and 525 William Penn Place was given an Honor Award in the Medium category. BrightTree Studios was honored to have been the AV, IT, and security partner for both of these projects.
At 525 William Penn Place, we were thrilled to have partnered with Perkins Eastman to create such an open and inviting space in Downtown Pittsburgh. As Perkins Eastman works out of this space, we were honored to have them trust us with their space and the technology behind it.
Positioning this space as a modern business space was the overarching goal behind this project, transforming it from its former mid-century stone design. The renovation reflects the larger shift the city of Pittsburgh is undergoing – showcasing technology and innovation at its core.
The all new TCS (Tata Consultancy Services) building at Carnegie Mellon University was designed in partnership with Bohlin Cywinski Jackson. The building was fully realized thanks to a gift from the IT and business solutions company and was completed in 2020. 
TCS Hall serves as the new home of the School of Computer Science Institute for Software research as well as a welcoming entrance to the campus. We at BrightTree Studios were excited to partner with BCJ on this project and continue developing the city of Pittsburgh.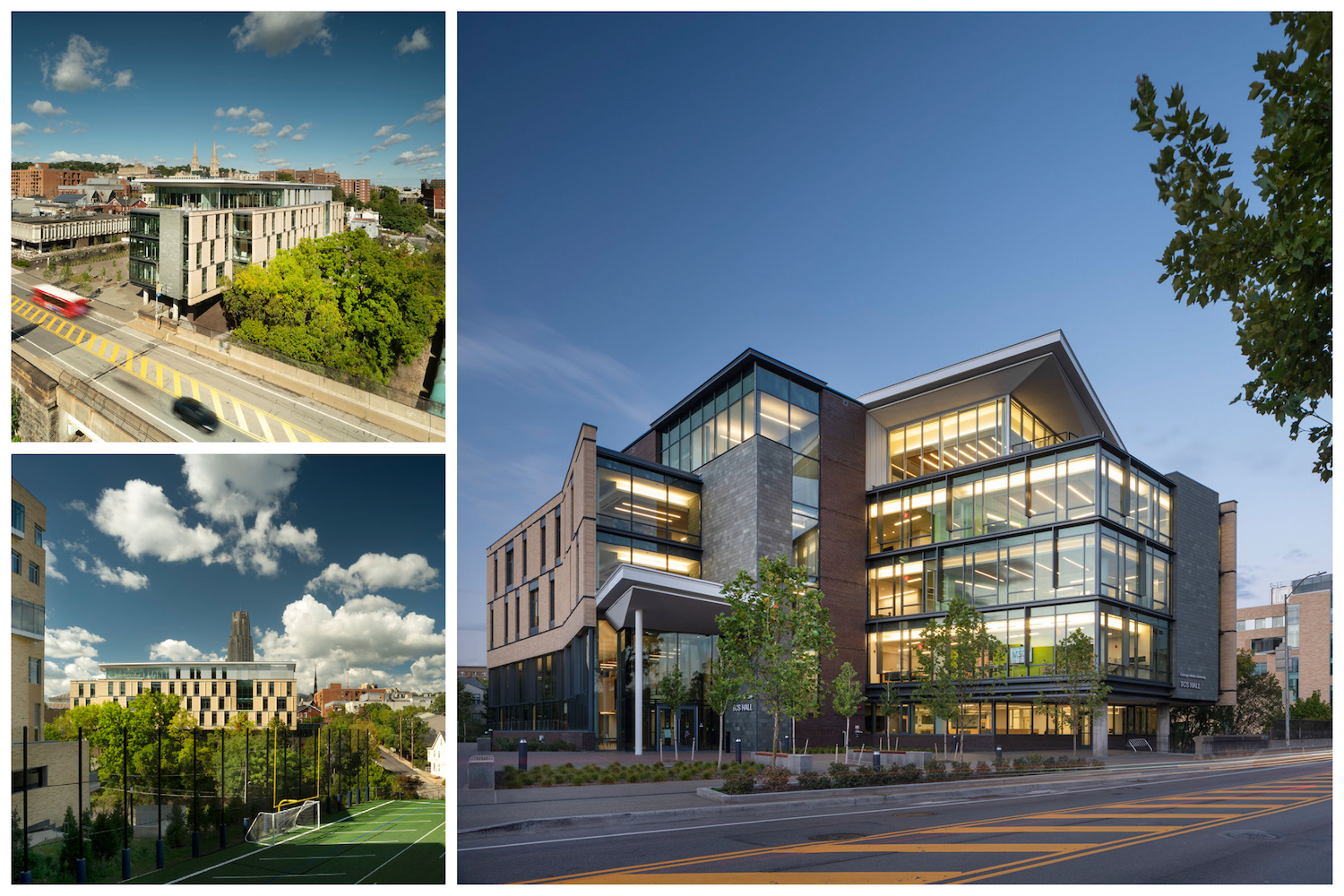 BrightTree Studios thanks and congratulates both Perkins Eastman and Bohlin Cywinski Jackson and every member of the project teams.
You can view all of the 2021 AIA Design Pittsburgh winners here.