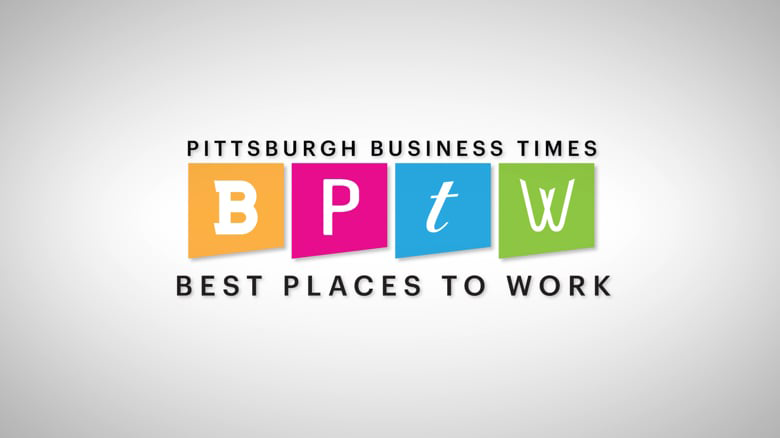 BRIGHTTREE STUDIOS NAMED AS ONE OF THE BEST PLACES TO WORK IN PITTSBURGH
The past two years have been a time for transformative growth at BrightTree Studios. We have expanded our team, and moved into a beautiful new office space which will allow us to continue to add incredibly talented people to our team. 
In what is a direct reflection of our employee's experience with BrightTree, we have been given the honor of being named as one of 2022's Best Places to Work by the Pittsburgh Business Times. This award is based solely on employee happiness, conducted through a survey measuring employee engagement and fulfillment are evaluated alongside company benefit programs, office amenities, and more. 
We're so grateful to be recognized for the things we hold closest – integrity, collaboration, creativity, and respect.
As our business continues to grow and adapt, we will continue to set a high standard for employee satisfaction. It's an honor to be named among the best in Pittsburgh, and we are so excited to see where the next year takes us!