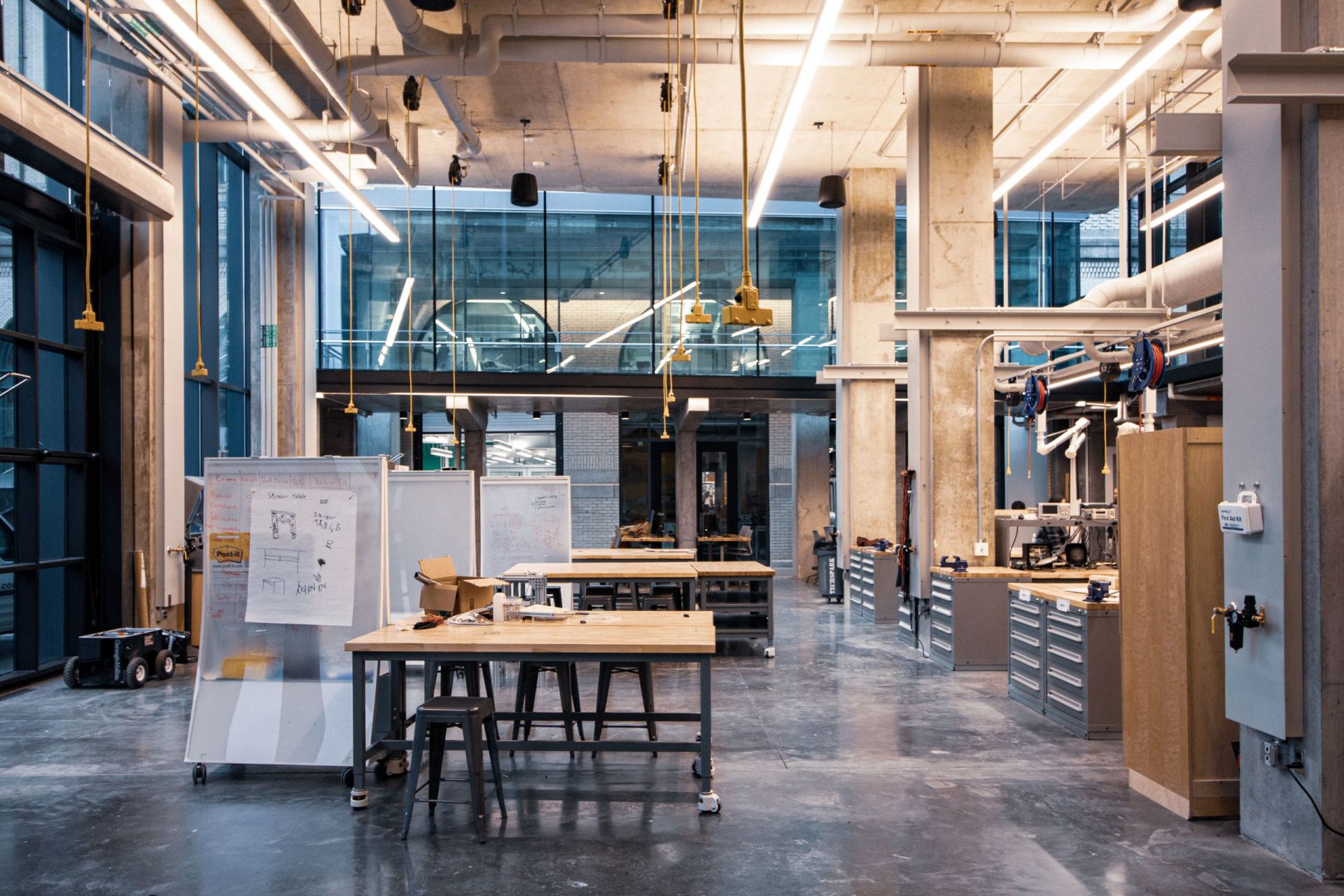 CARNEGIE MELLON UNIVERSITY ANSYS HALLRECEIVES AIA PENNSYLVANIA HONOR AWARD
AIA Pennsylvania recognized Carnegie Mellon University ANSYS Hall with an honor award at last week's virtual Architectural Excellence Awards. You can stream the event in its entirety here.
We were thrilled to collaborate with esteemed Pittsburgh-based architecture firm Bohlin Cywinski Jackson and provide technology designs for ANSYS Hall. Lauded as "a superb project," ANSYS was praised for seamlessly facilitating campus circulation. We were especially appreciative that the jury acknowledged the team's efforts to integrate the building with its campus context.
To do this, we made special considerations for security technologies that would keep the 36,000-SF building safe, yet accessible. Its central location amidst an area with heavy foot traffic provided us with unique challenges and opportunities surrounding accessibility and safety.
Forty-six doors in ANSYS Hall required security via a centralized security system, and a video surveillance plan was implemented in tandem with campus police and building users. Though secure, the building renders CMU's College of Engineering an articulated point of access on campus with the infrastructure to support collaboration, content sharing, and more, as well as audiovisual technologies to power a world-class engineering education at a prestigious university.
BrightTree Studios published a case study on our AV, IT/telecom, and security designs for this award-winning facility in a recent edition of ICT Today.
BrightTree Studios thanks and congratulates Bohlin Cywinski Jackson and the entire project team.
More of our work here.