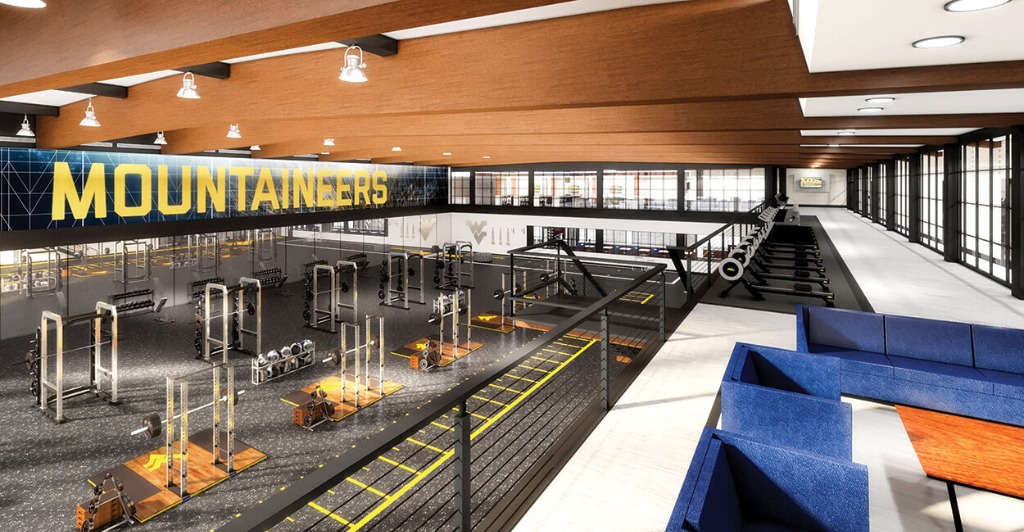 ATHLETIC PERFORMANCE CENTER
In a game-changing investment in Mountaineer athletics, the Athletic Performance Center renovation offers coaches, players, scouts, NFL and major league sport executives a world-class athletic experience that proves WVU's commitment to its athletes. Available to all athletes participating in WVU's Olympic sports, the APC will be home to strength and conditioning, training, rehabilitation and nutrition services.
Designs include video walls & screens throughout the center allows athletes and coaches to track stats in real time to track for overall improvement, as well as high performance audio system for strength and conditioning area. Athletes will also have access to treatment, hydrotherapy, and rehabilitation areas that have the capability for athletes to stream video and audio from their mobile devices.
The all new Athletic Performance Center will equip student-athletes, coaches and staff with a top tier training facility and the means necessary to balance the playing field with both conference and national opponents.