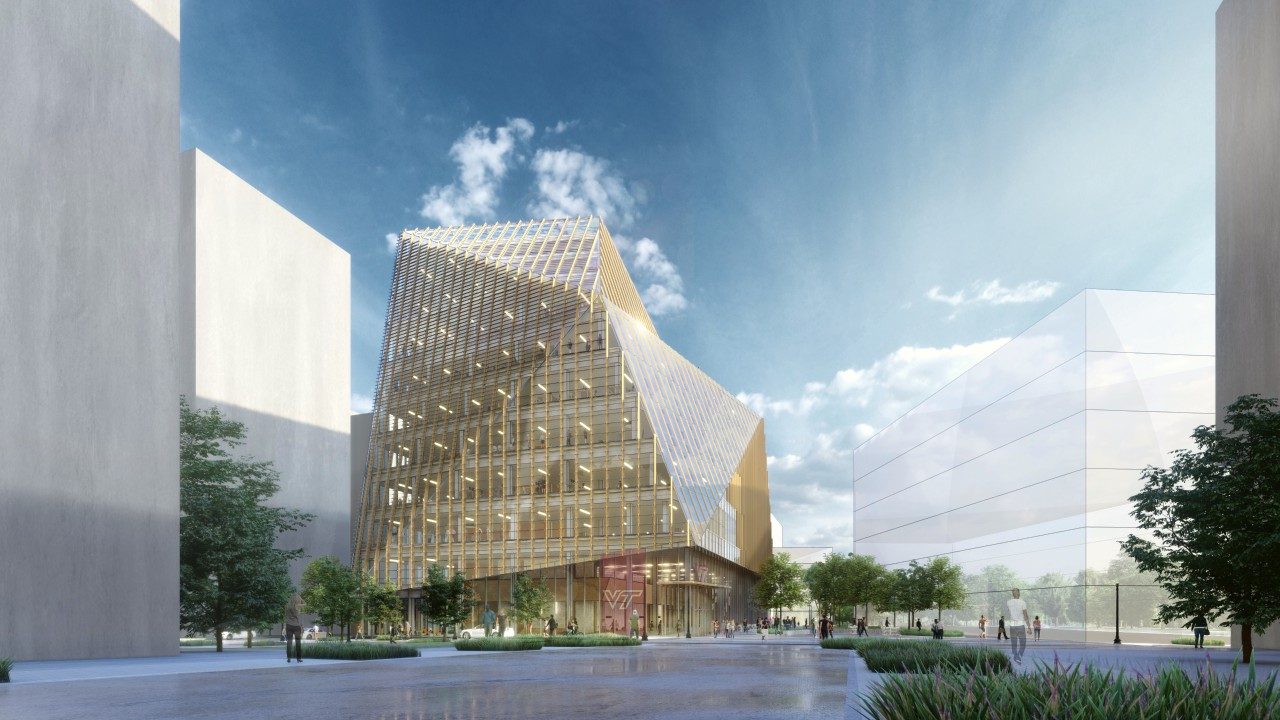 INNOVATION CAMPUS FIRST ACADEMIC BUILDING
Cutting edge technology designs are being provided for the first of three academic buildings to comprise Virginia Tech's new $1B Innovation Campus. The first academic building will be the home to 13 Classrooms that can seat a range from 30-200 students, 2 distance learning studios, 7 Instructional labs, and a whopping 43 research labs.
Designed as a 'flexible container' and tested with various program configurations, the building will be able to grow and adapt to the ever-evolving nature of computer science.
Alongside several active learning classrooms and spacious conference rooms, students will have access to several experiential learning environments. A fully immersive Visualization Lab will live on the ground floor of the building, and give life to student projects, learning material, and much more.
Students will also have access to several Brain Gyms, a space that allows students to create and explore information. These spaces will also encourage open collaboration and continued brain stimulation.
The Sanghani Center for Artificial Intelligence and Data Analytics will live on the 5th floor of the building. This new area will further drive Virginia Tech's emphasis on data science and pushing boundaries within the sciences.
The first academic building will set Virginia Tech up for continued student success and the Innovation Campus will anchor an incoming 65-acre innovation district in Arlington.
​​
Virginia Polytechnic Institute and State University