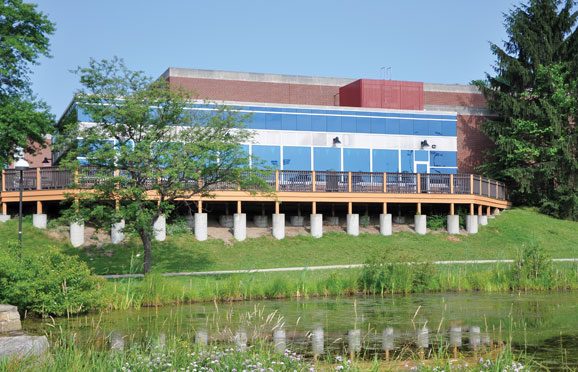 To create a centralized space for student resources, Slippery Rock University plans to renovate their existing Student Center into a new Student Success Center. This new facility will continue the institution's mission and commitment to transform the intellectual, social, physical and leadership capacities in order to prepare them for life and career success post graduation. 
With spaces for interview practice and post-graduate planning, the new success center provides a space for students to work with professionals to create a successful transition into the workforce. Students will also have access to a 24-hour safe study area, with access control points at the entrance to the space to ensure student safety. 
Additionally, the 82,665 gross-square-foot renovation provides students access to an upgraded student health center in a more centralized location. Keeping in line with the University's goal of centralizing student necessities, a new dining option is being installed within the Student Success Center, which will make up for the current lack of late-night dining options.