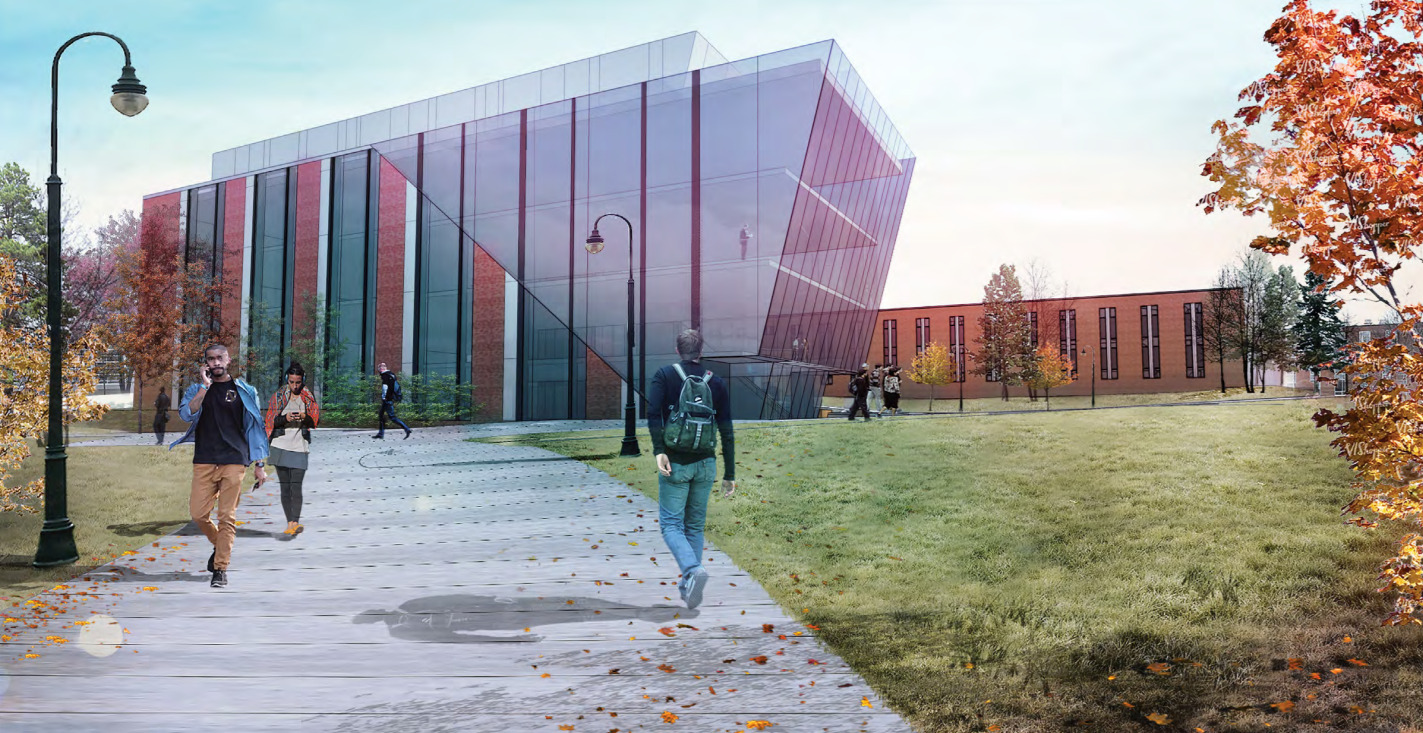 In efforts to modernize their campus, Shippensburg University laid out a plan to renovate and expand their existing Franklin Science Center for optimized student use. Continuing to support the University's science programs, existing research and teaching labs will be upgraded and outfitted for a digital interactive space so both students and faculty can utilize them to the fullest extent.
This upgraded space will promote collaboration with interactive workspaces both inside and outside of the classroom. Movable furniture throughout classrooms encourages an active learning approach to enhance students' education experience. Open space within the building will be utilized for "town hall" events to further engage the Shippensburg University community.
A greenhouse and a vivarium are set to be included in the new addition, which will allow students to plan and carry out more detailed lab experiments. To accommodate for future scientific initiatives, all classrooms and laboratories are built to be flexible for new technology.
The project will follow LEED standards and be designed as a high-performance building to achieve a 10 percent reduction in energy consumption.