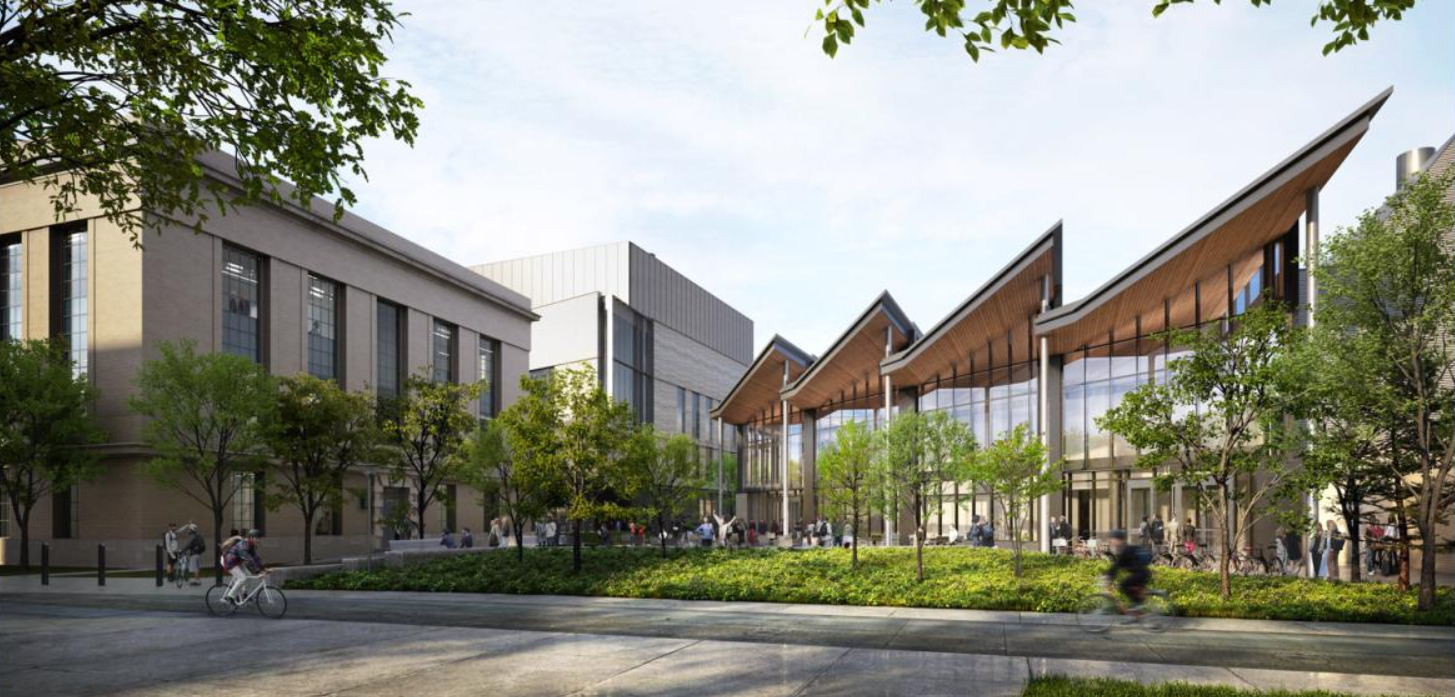 OSMOND PHYSICS HALL AND LABORATORIES
The newly renovated Osmond Hall and new Physics Building at Penn State University includes state-of-the art Physics labs for both undergraduate and graduate level students. The building is also set to include several open collaboration areas as well as closed group meeting rooms. The new research labs, graduate lab, and to a lesser degree the instructional labs are sensitive to electro-magnetic fields (EMF) and vibration. This information was taken into account when planning to ensure the highest quality performance of all technology throughout the building.
The new Physics Academic Resource Center will provide resources to students within the program as well as serve as home to the new Hall of Traditions. Acting as the main entryway into the building, visitors will be met with a full video wall that is able to be customized to each visitor and to showcase upcoming events within the program.
Rendering courtesy of Penn State University.