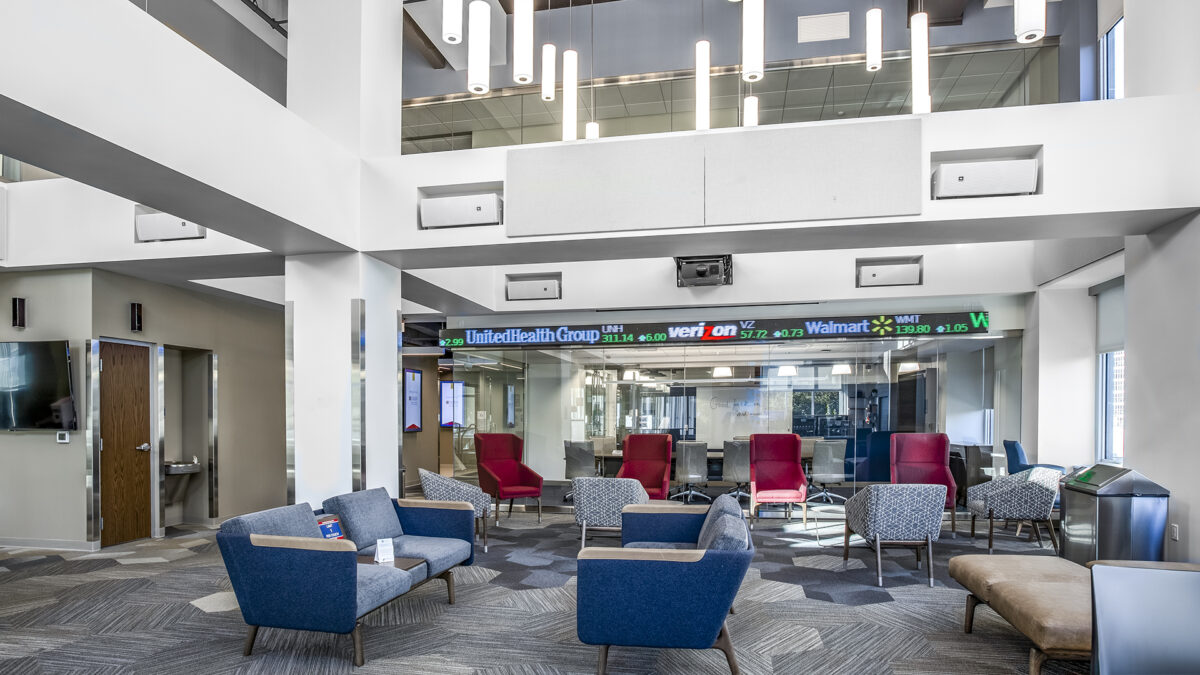 ROCKWELL HALL FLOORS 6 AND 7
The renovation of Duquesne University's Rockwell Hall included both the 6th and 7th floors of the building. The renovated and reconfigured spaces will now house the School of Business and the new Student Success Center.
The 6th floor features a stock ticker for student reference, as well as dedicated studying and learning spaces outfitted for digital learning.
Floor 7 features conference and meeting rooms equipped for collaboration and presentations.