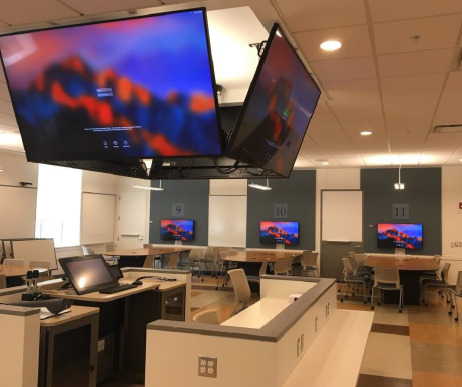 Located in the heart of Clemson University's campus, Daniel Hall is the home to classrooms for several different departments. When renovations and expansions are complete, Daniel Hall will be connected to Cooper Library, allowing for ease of access & expanded learning opportunities. 
Included in the building's 75,000GSF expansion program are 20 new classrooms which are set to be outfitted for active learning, a 250 seat auditorium (in addition to the existing 150 seat auditorium), and several collaboration areas throughout the space for students to work and engage between classes. 
The intention behind the renovations is to reinforce the idea that learning can take place both in the classroom, as well as with their peers in a more casual setting. In addition to learning spaces, the building features a café, collaborative lounge, and a larger space for informal gathering.