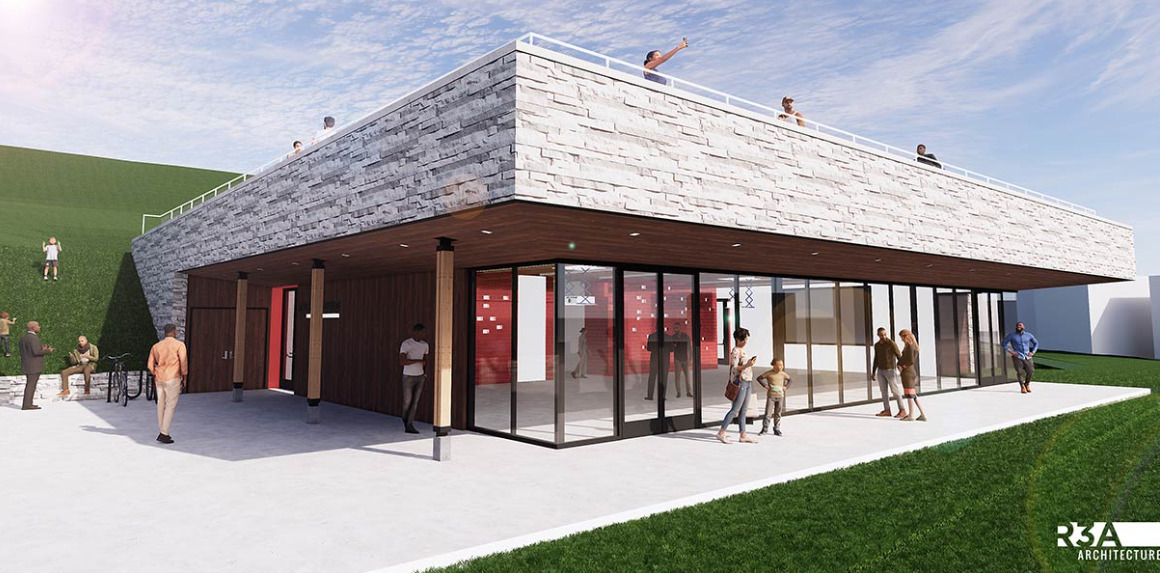 ROBERT E. WILLIAMS MEMORIAL PARK
The newly renovated 3,420 square foot shelter and memorial area will feature a large multipurpose room, available for use to the community as well as several smaller rooms meant for meetings, nursing, and storage. Community members will also have access to a small kitchenette and will be able to gather in the brand new entry vestibule.
Rendering courtesy of R3A.