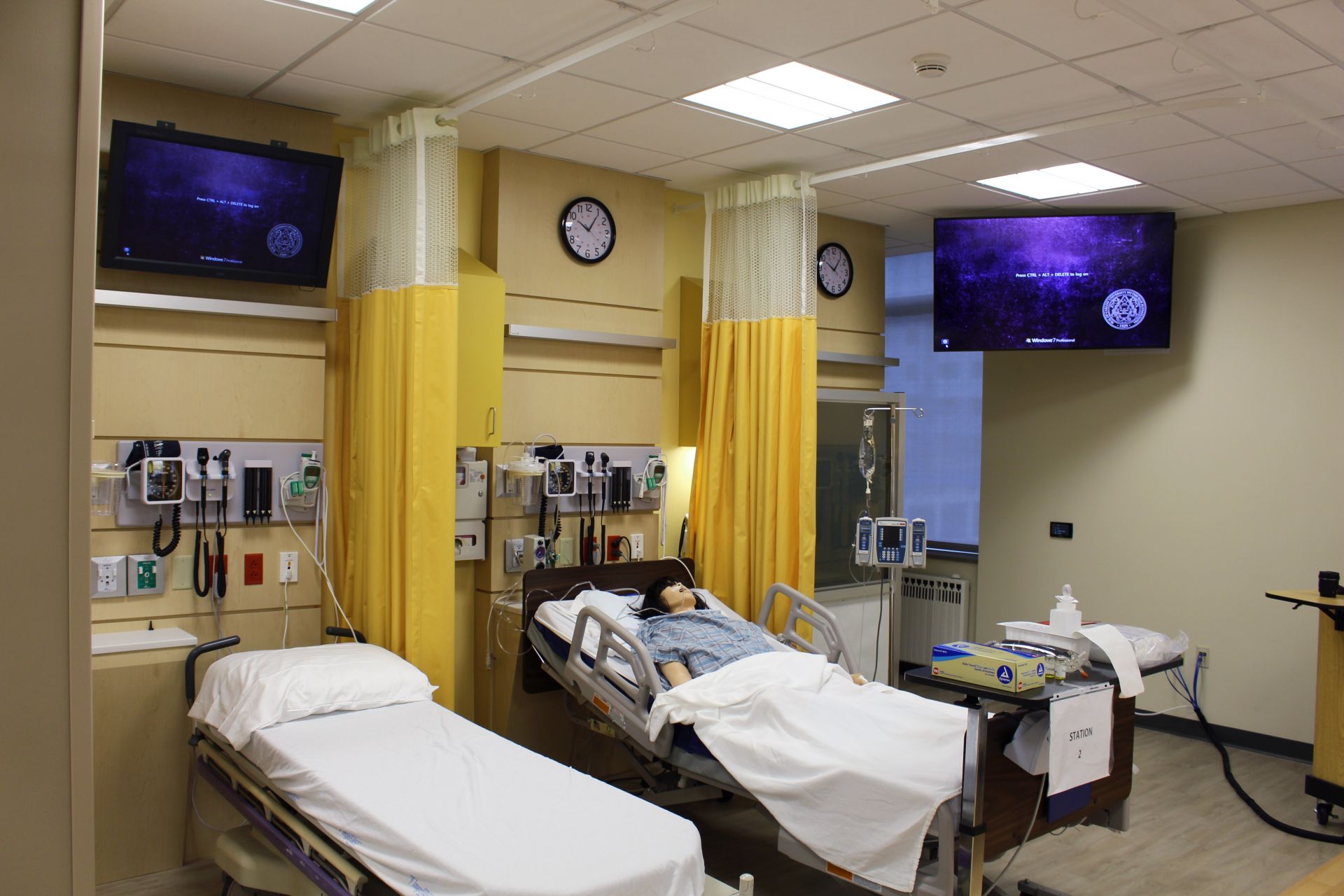 NURSING SIMULATION CENTER
The project incorporates an advanced learning management system, which allows students and instructors to view recordings of student work in simulation rooms. The simulation rooms feature smart mannequins, with software that can imitate patient actions and reactions for a safe and hands-on simulated healthcare environment.
On the fourth floor, the skills refinement room and skills lab allow students to train on mannequins with their instructors. The skills lab features nine fully-equipped nursing stations with a mannequin in each bed. At the front of the room, an instructor can demonstrate procedures by projecting live video of their work to the displays that hang over each of the eight student beds.