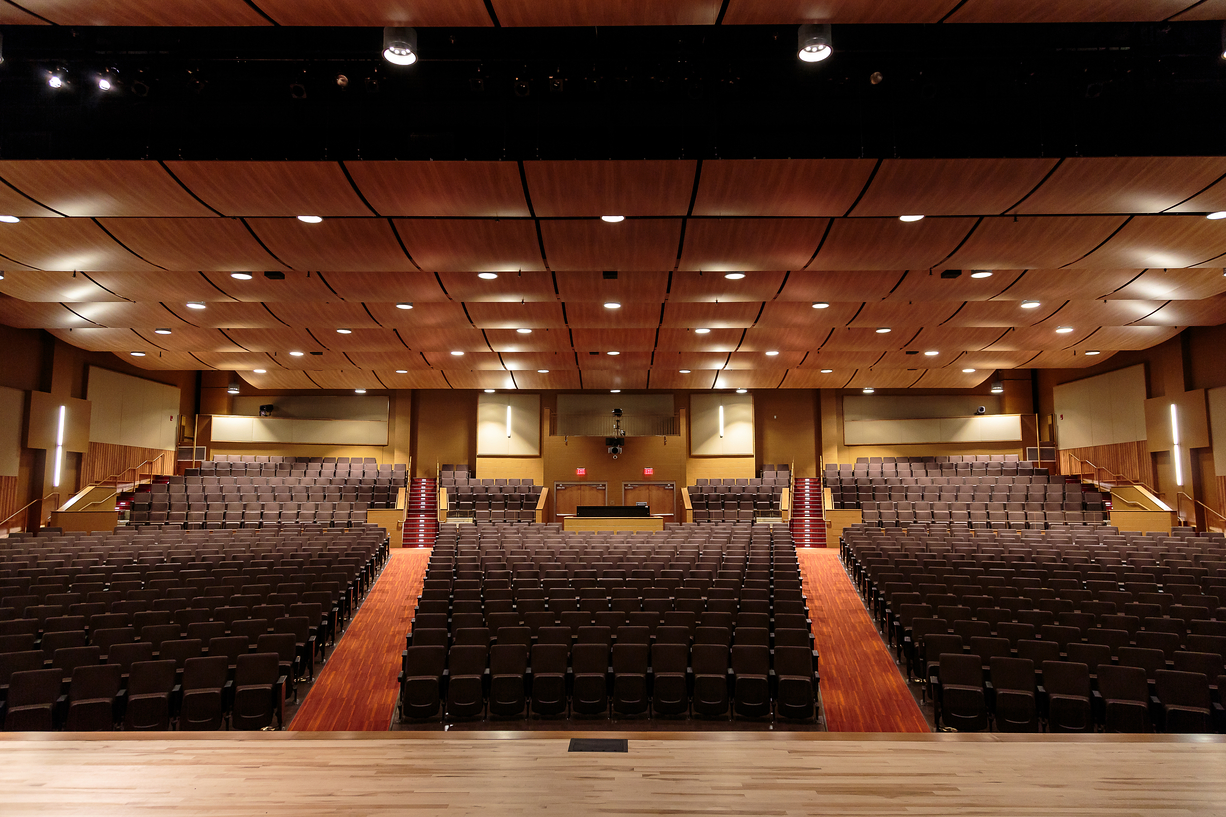 North Catholic High School in Pittsburgh, PA, represents one of the largest building projects undertaken by the Diocese of Pittsburgh, serving up to 1,000 students in a 185,000 SF facility.
BrightTree Studios worked with the school and its design team to develop technology for the newly constructed facility to support the school's own STREAMM curriculum (Science, Technology, Religious Studies, Engineering, Arts, Math, Medicine); and to facilitate communication and wayfinding throughout the building.
Boasting a 900 seat auditorium and a 1,365 seat gymnasium, the new build is one of Pittsburgh's state-of-the-art learning facilities.