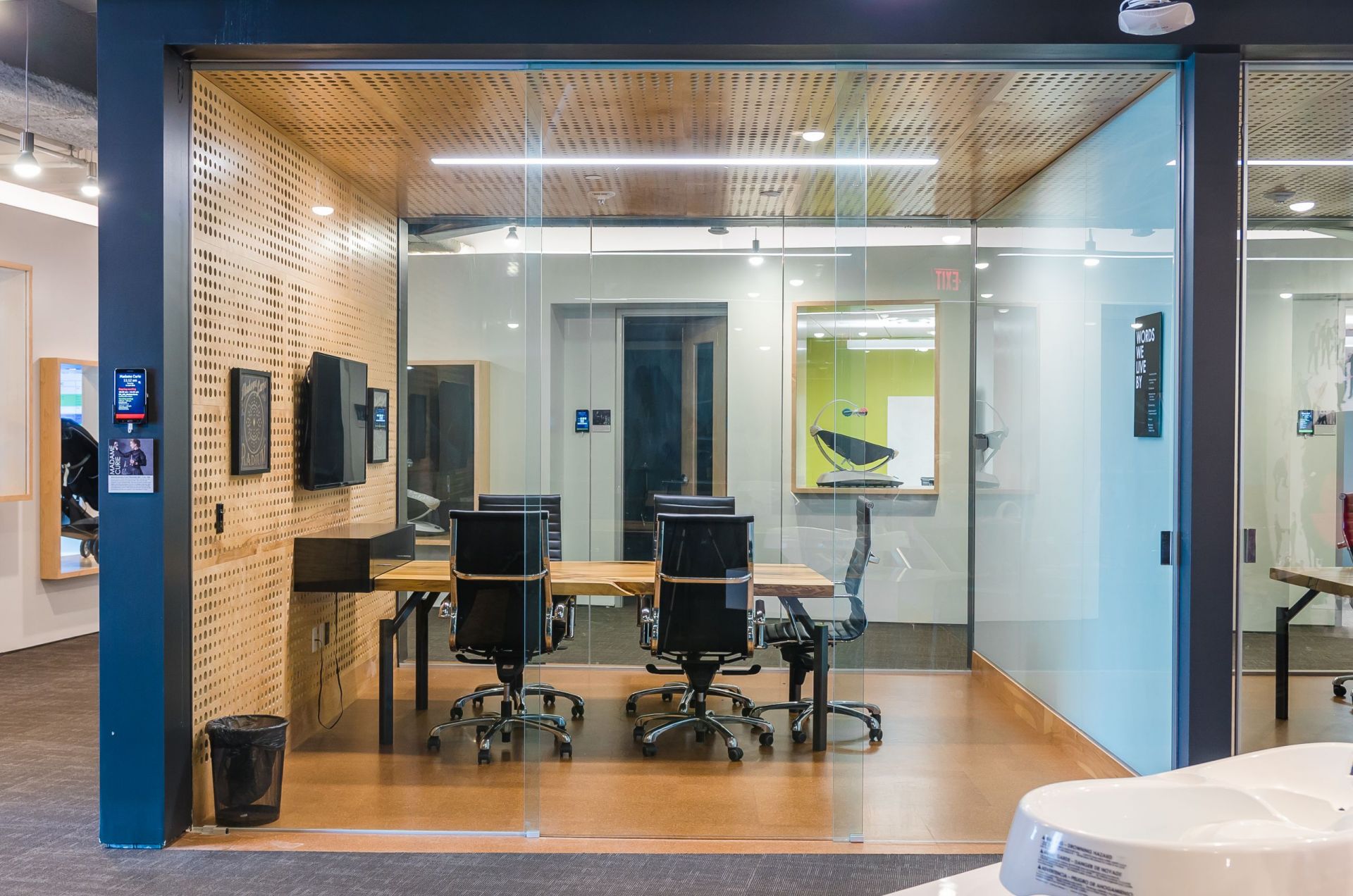 NEW CORPORATE HEADQUARTERS
One of the client's focuses was to be able to broadcast marketing messages across all spaces in their new office. Using streaming technologies, a centralized location was created with a few source computers that housed all of the client's marketing videos and messages. Then, with a few swipes of a finger, these videos and messages could either be pushed to all display locations, or sent to all displays for employees to pull up anywhere: a video wall, the café area, conference rooms, etc.
Wireless collaboration software allows any participant with any style device (laptop, tablet, iPhone, Android) to wirelessly display an infinite number of sources on the display.