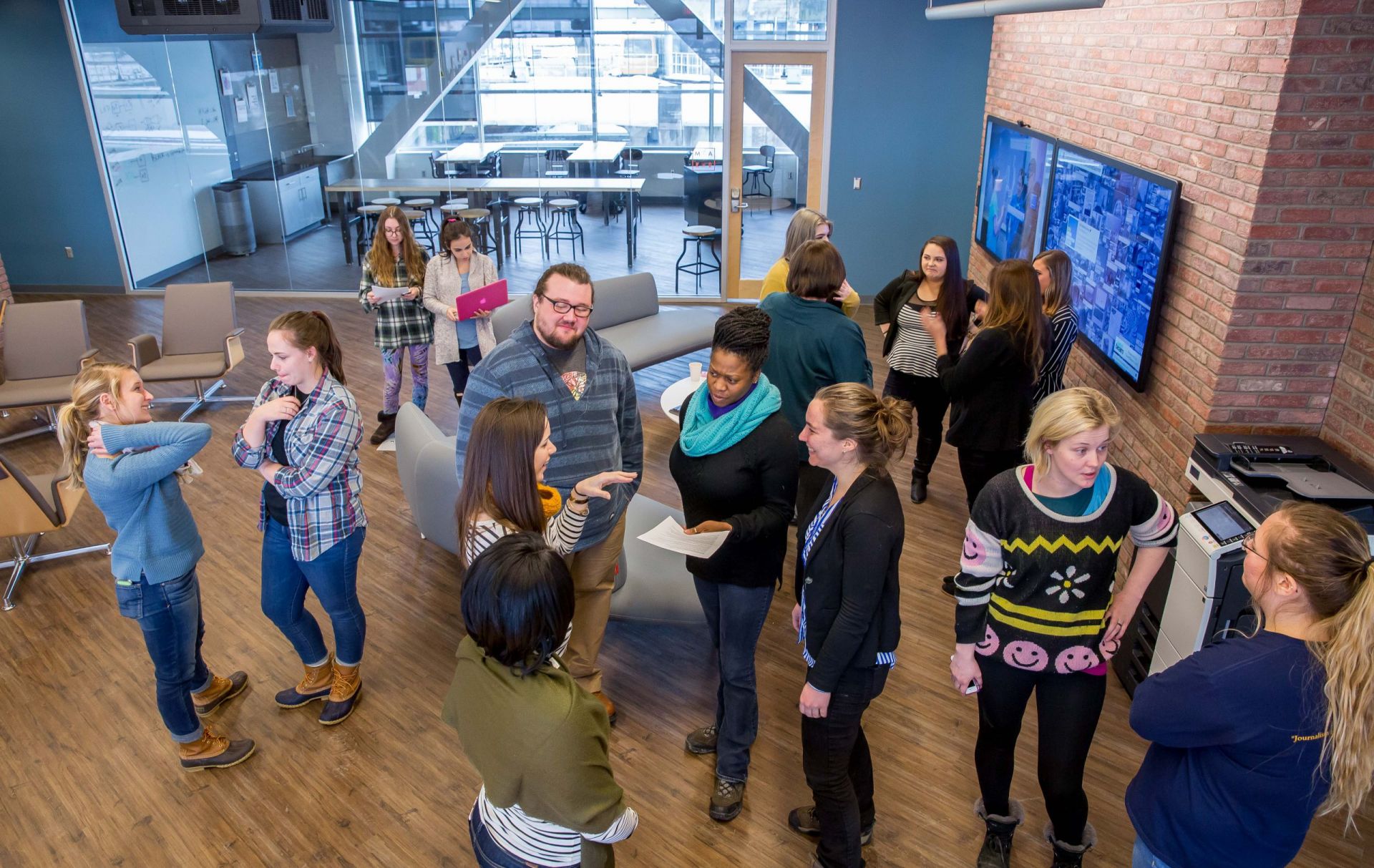 A technology vision focused on mobility and flexibility has been developed to allow West Virginia University students to utilize the Media Innovation Center's technology with various furniture layouts, user segments, and event types in an environment that supports ubiquitous cloud-based technologies in a professional ecosystem while encouraging the BYOD (Bring Your Own Device) movement.
As such, anyone can easily connect their device and share for group work on a single display or throughout the building. The technology is high-impact, encouraging visitors to interact with a display or marvel at a floor-to-ceiling video wall of crisp, clear content. In other areas, the technology is abundant but less conspicuous, allowing users to focus on collaboration and content sharing. The maker and hacker co-labs facilitate experiments at the emerging intersection between the digital and physical worlds, enabling experiences in sensor journalism, 3D printing, and drone work.
Three LED displays in the incubator/forum spaces
encourage impromptu student collaboration, while the strategic communications hub is a cutting-edge IMC digital agency and teaching space that includes a video wall that can display one large image at the front of the classroom or multiple sources anywhere on the wall simultaneously. A social media bridge of six displays allows the continuous display content from up to six different sources.