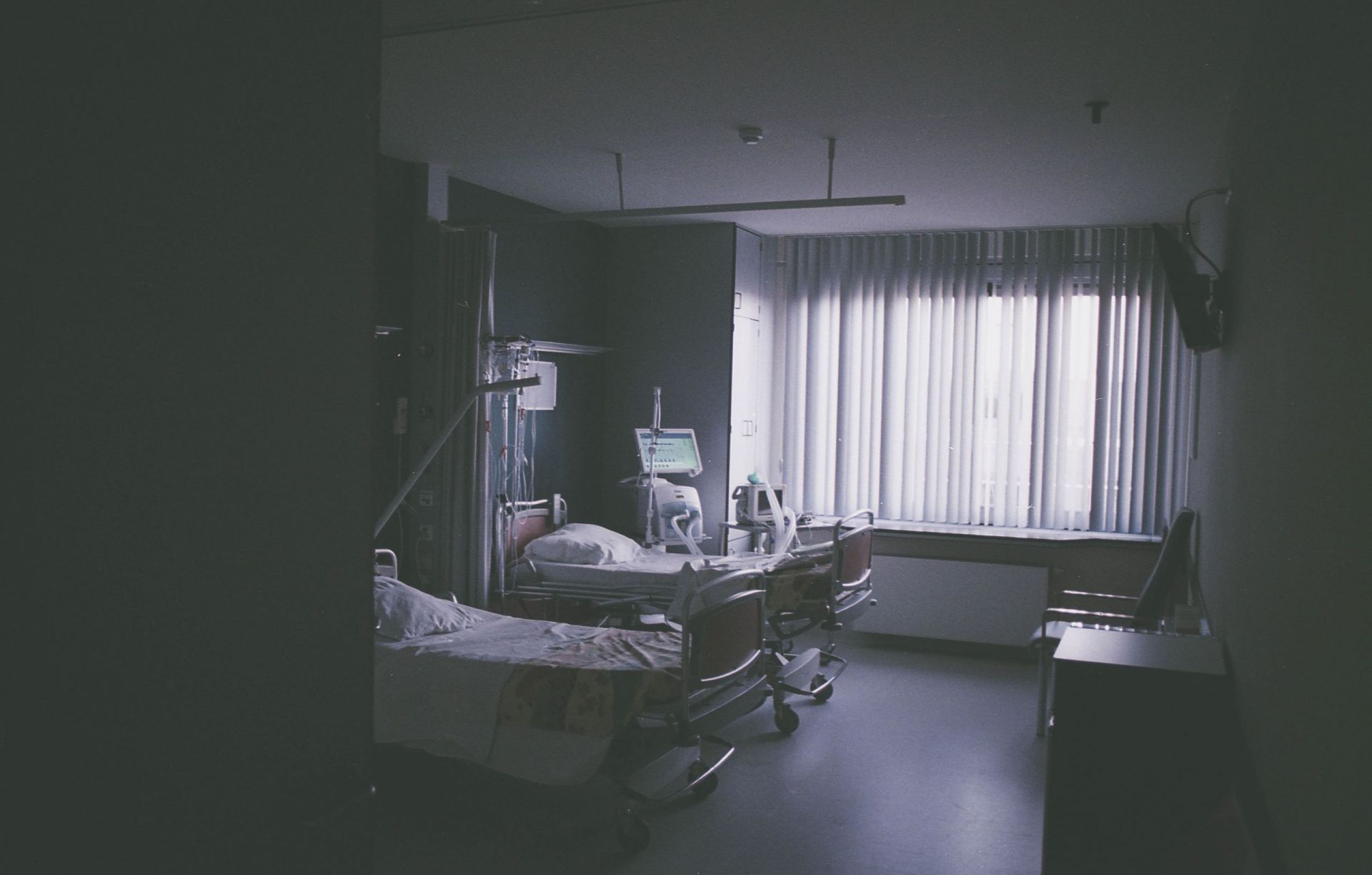 A DIGITAL HOSPITAL EXPERIENCE
AS TOLD BY A TECHNOLOGY DESIGNER
Morgan has a cough, shortness of breath, and feels tired and weak. Cough medicine has not improved her situation over the last week so her family practitioner recommends that she visit the hospital.
Before she leaves the house, she opens the hospital app on her smartphone and enters her symptoms and expected time of arrival. As a result, Morgan will not have to wait in a line or fill out extensive medical forms. Her cell phone senses her arrival and provides turn-by-turn walking directions to her waiting room, which has been assigned in real time.
When the doctor arrives, all of Morgan's cloud-based medical records automatically populate the doctor's tablet for quick and easy access to her entire medical history. After analyzing her symptoms and taking a quick chest x-ray, it is determined that Morgan will be admitted for pneumonia. Morgan enters her inpatient room and notices that a collage of photos of her family and friends have populated her room's video wall from her linked Facebook and Instagram accounts. The video wall also shows Morgan's real-time vital signs, scheduled nurse visits, meals, and visitor hours. Morgan's Pandora and Spotify accounts are linked to the room, allowing her to play her favorite music through her room's speaker system. When she turns the music off, a soothing soundscape of rain, waves, or birds gently fills the room, drowning the sounds of hallway conversation and hospital noise.
Now that she's been admitted, her smartphone application allows her to request a cup of ice, customize her meals, call a nurse, and dim the lights in her room. A robot delivers her dinner and handles most of the backend mundane tasks of her care.
In the hospital's command and control center, operators can see that Morgan's intravenous fluids and antibiotics need to be replaced, and because the hospital knows Morgan's exact location, the nearest nurse can be dispatched to complete an efficient swap.
Morgan has allowed her family to link into her hospital smartphone app, so they can remotely access her real-time test results and vitals, as well as turn-by-turn directions to her hospital bed for easy, self-guided visits. Morgan's sister is unable to visit her inpatient room since she's currently attending university in California, but luckily, Morgan's video wall allows her to Skype her sister onto the display. With this technology, everyone in her family can easily visit Morgan – some personally, others remotely.
If Morgan's condition were to worsen, her doctors could utilize the live innovation hub built for medical professionals from around the world to work together. In this space, advanced GPU acceleration technology allows users to post videos, images, 3D models, and other documents to a cloud-based workspace where specialists in the field can analyze data, manipulate models, and suggest treatment in a collaborative, sharing-oriented environment. A physician drags a 3D image of Morgan's lungs onto the video wall. While the physician rotates and analyses the model, a doctor in California drags a video of a patient coughing onto their workspace video wall to ask whether Morgan's coughing sounds the same.
Luckily, Morgan's health continues to improve. Using predictive decision-making analytics, the hospital begins Morgan's discharge process for the following morning. Once at home, Morgan stays virtually connected to the hospital through video and audio telemedicine calls for all follow-up questions, symptom updates, and breath test results.
This thought piece was written by BrightTree Studios President William McIntosh, CTS-D, RCDD, PMP, IoT thought leader and technology visionary.