A Closer Look at BrightTree Studios' Acoustic Offerings
The Acoustical Society of America defines acoustical engineering as "the branch of engineering dealing with sound and vibration. It is the application of acoustics, the science of sound and vibration, in technology." Among the many different subtypes of this practice, BrightTree Studios is proud to offer Architectural Acoustics consulting including the following: Room Acoustics, Sound Isolation, Impact Isolation, Building System Noise & Vibration Control, and Environmental Noise Control. We provide innovative acoustical design advice to limit noise and enhance sound quality which promotes comfort, health, and productivity. 
Working in tandem with our other expert services – Audiovisual, IT, and Security – acoustics engineering and consulting can be leveraged to further improve the quality of tenant life in a completed facility.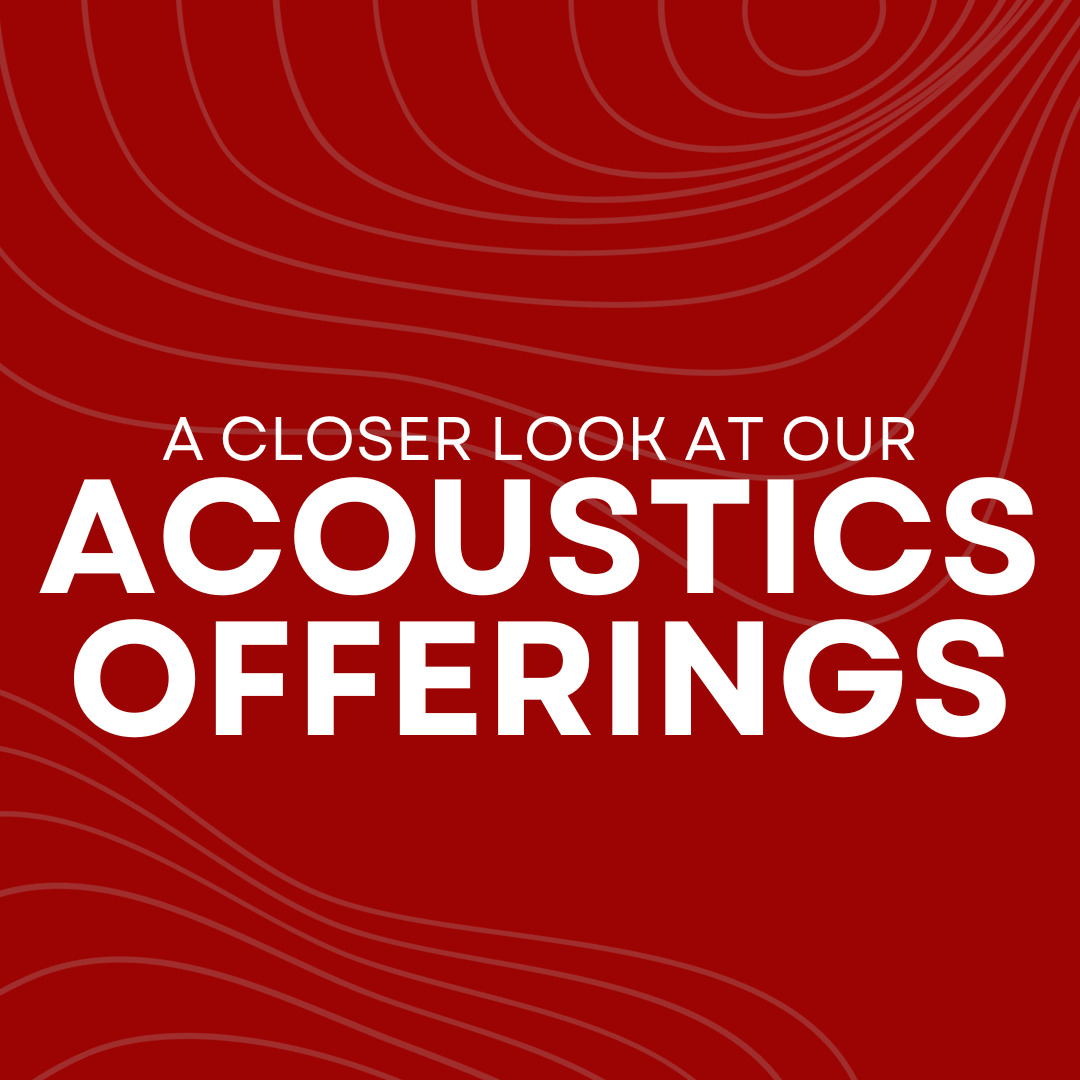 Room acoustics are as essential as the visual aesthetics of a room. It pulls together the full "feel" to a space. Through careful consideration, the reverberation time is controlled through the geometry of the overall space and where furniture and other décor is placed.
Every detail matters in this process, from what materials are used to build the room, the overall room type, and where furniture is located.  
For example, a large theater needs to be designed to allow sound to travel to seats that are quite far away from the stage. Our acoustician will evaluate the reverberation that is occurring in the space and report back any changes that could be made to improve the sound quality for attendees. On the other side of the spectrum, a classroom is set up so students can hear their teacher.
In addition to ensuring the sound in a room is up to par, our acoustician will also ensure that – if needed for the space – the room-to-room sound is isolated. Sound Isolation is important for many spaces like healthcare patient rooms, executive offices, classrooms, and noisy laboratories. Each space requires different levels of sound isolation to achieve HIPAA regulations, privacy, and limit intrusive noises. Sound isolation is important in keeping confidential sounds inside the room while also keeping distracting noises out. It's important to consider both of these when designing a space. Working alongside sound isolation consulting, impact isolation consultation is key for buildings like apartments and multi-floor offices. Different types of building materials have an impact insulation class, which rates each material's ability to block sound from above floors.
Building Systems Noise & Vibration
We team with mechanical, electrical, and plumbing engineers to ensure the building systems are quiet and each space does not have noise or vibration from HVAC duct distribution, power distribution, water supply, and sanitary waste piping systems.
Solutions include quieter equipment in less sensitive locations, duct silencers, lagging, enclosures, and vibration isolators.
Environmental Noise Control
Environmental noise control is managing noise happening outside of a building. Outdoor noise can often affect the feel of the spaces inside of a building.
Designing to accommodate external community noise can impact how sound is heard inside of the building. Airports and buildings near loud sources of noise like railroad tracks are designed specifically to dampen the external sound when inside. This is done by choosing specific building materials and ensuring rooms are placed strategically throughout the space.
Environmental noise control also comes into play when assessing property lines. Some buildings have a lot of internal noise like rooftop mechanical and refrigeration equipment – think concert venues or sports stadiums – that, while regulated by noise ordinances, can affect businesses and other buildings surrounding it. These site surveys can lend a hand to governments instating noise curfews, especially when these buildings find themselves in a more residential area.
We are very excited to offer acoustic consulting as a part of our growing service menu and to continue to provide architects and contractors with the opportunity to give future tenants the best possible experience in a finished space. It is important to recognize the overall impact of sound and how it can transform a building. All the services listed above work together to allow our acoustician to provide top-tier recommendations and consulting for both new buildings and existing structures. After all, without great acoustic consulting, we would all be dealing with more annoying upstairs neighbors.